Redazione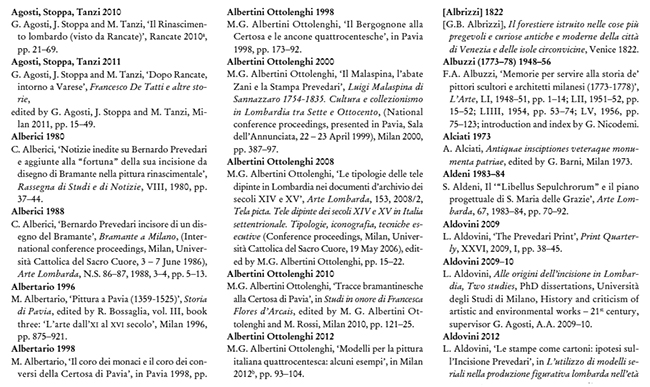 La nostra pluridecennale esperienza nei servizi di revisione e gestione redazionale editoriale e commerciale è sempre stata rivolta agli editori, alle agenzie di pubblicità, alle agenzie di traduzione. alle aziende commerciali/industriali e a privati che hanno necessità di realizzare volumi illustrati, monografie, cataloghi di mostra, cataloghi d'arte, manuali per prodotti hardware e software, manualistica tecnica e stampati commerciali.

In particolare, nel corso degli anni abbiamo acquisito una particolare esperienza nella realizzazione di indici analitici complessi e di adattamento di apparati bibliografici (a volte "monumentali") alla lingua di destinazione della pubblicazione.


---

Copyediting
Our decades-long experience in revising, copy-editing, and pre-press services has been oriented to publishers, advertising agencies, translation agencies, and commercial business for the production of illustrated volumes, monographs, exhibition and art catalogues, hardware/software and IT manuals, technical and user's manuals, and commercial/marketing printed matter.

In particular, in these years we have acquired specific skills in creating/managing complex indexes and bibliographies (sometimes "monumental") to adapt them to the target language.


---